GIVING KIDS A FIGHTING CHANCE
A story about the untapped opportunities for our Kansas Children.
Sign Our Petition to Give Our Students More Opportunities!
Educational opportunities in Kansas can be amongst the best in the nation…
… If we focus on students, learn from the example of states like Florida. But students are not thriving in Kansas. More money is not helping them achieve.
This movie tells the story of how Florida implemented a public education reform that improved student achievement from being one of the worst-performing states to one of the best. During the same time, Kansas dramatically increased education spending with virtually no increase in student achievement.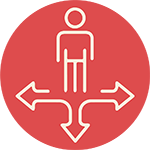 Families Need Opportunities Now More Than Ever.
There are more high school students below grade level than are on track for college and career.
See Your High School's Achievement Scores
Kansas Department of Education, 2021 state assessment.
More Money Is Not Helping Students Achieve.
$5 billion in aid targeted to close achievement gaps was not spent in accordance with state law.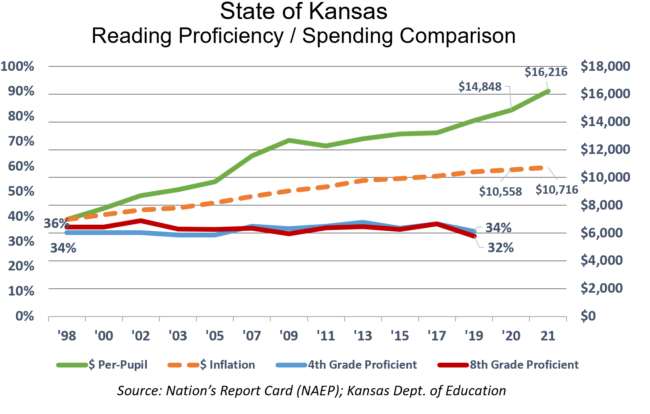 KSDE, At Risk Funding increases since 2005; Kansas Division of Legislative Post Audit.
Parents want more of a say in their child's education.
Parents should have a primary say in their child's education.
35% of Johnson County high school students are below grade level in Math, and less than half are on track for college and career.
Only 21% of Kansas graduates who took the ACT test are college-ready in core subjects.
35% of high school students read below grade level…
…While only 27% are on track for college and career.
(the ESA program is grade-level based, not income)
47% of high school students are below grade level in math…
… and only 20% are on track.
This year, Gov. Kelly wants to increase funding by $405,000,000
Total per-pupil funding is expected to exceed $16,000
Kansas Department of Education, Kansas Legislative Research, ACT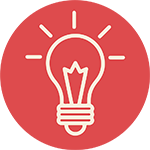 What is the Solution For Kansas?
Choice
Money-follow-the-child programs for students below grade level, students with disabilities, or in schools that teach objectionable content like critical race theory.
Transparency
Ensuring that what's being taught, how schools are performing, and how decisions are made is open to the public and readily available.
Accountability
Making sure that those running our schools are responsible for how money is spent, how students perform, and how achievement is improving.
What You Need To Know About K-12 Education in Kansas
TOGETHER WE CAN MAKE A CHANGE.